Members of our younger Crew group made colorful robes after learning about Joseph and his special gifts.
As we gear up for our Thanksgiving, Advent, and Christmas events, we are always looking for new members for our Handbells and Chancel Choir.  I know these groups require a dedicated amount of time, but you will be greatly rewarded with the personal fulfillment and the knowledge that you are honoring our GOD with beautiful music.  We do not sing and ring solely for our enjoyment (although we do have a good time), we are thanking GOD for the gift of music and laughter.
Come to choir, make a short term commitment until Christmas and you will not be disappointed!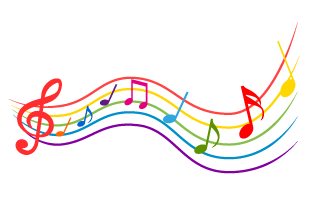 Epworth is Our Ministry! Where do children go when DSS has taken them from their families because of abuse or neglect? What about when a mother is struggling with addiction and is neglecting her children? Currently, over 80 children call Epworth home. Each of these children have found refuge in the ministry we share as United Methodists in SC. Epworth Children's Home has been welcoming children in Christ's name for 123 years through the generous support of churches like ours! We will participate in the annual Work Day Offering on Sunday, September 8th, to benefit the children who call Epworth home. Please be in prayerful consideration of what God is calling you to give to this valuable and life changing ministry. For more information about Epworth Children's Home, you can visit them on the web at www.epworthchildrenshome.org or find them on Facebook.
Beautiful afternoon for Easter Egg Hunt and fun and games with the FUMC Crew!
The CREW enjoying the warm weather!
BOWLING WITH BUDDIES
Saturday, April 6, 2019 —   11:30 am to 1:30 pm
More information coming as the event date approaches!!
THE CREW
Valentine Extravaganza

THE TONE CHIMES WILL PERFORM AT EBENEZER UMC'S PRAISE AND WORSHIP SERVICE ON SUNDAY, JANUARY 13TH AT 6 PM!  COME OUT AND ENJOY AN AWESOME TIME OF WORSHIP WITH OUR YOUNG FOLK!
THE CREW WILL RE-LAUNCH WEDNESDAY, JANUARY 9TH!
Join us each Wednesday at 3 pm for great fellow-SHIP and fun!!
THE CREW CHRISTMAS CELEBRATION
The crew enjoyed their Christmas Celebration on Wednesday, December 12th.
Bennettsville Christmas Parade
The Crew manned the FUMC float in the Christmas parade this year.  Thanks to all of our adult volunteers for your continued support.
CREW NEWS…..
Our Children's Ministry Group, The Crew, has navigated through some exciting waters in the month of October.  The younger shipmates have been busy with activities about ways to serve God.  This theme has been enriched by fun songs learned in music with Margaret Vance.
The older Crew Members are learning about The Fruit of the Spirit.  Fun activities, like the activity of spreading kindness through Kindness Rocks, brought much joy and laughter as we hid each rock.  The message on the children's rocks took many forms:  gratitude, encouragement, faith, offers of hope and prayers.
Another activity our older shipmates look forward to each week is Tone Chimes, led by Janis Usher.
Join "THE CREW"….
…..as we start another adventure!!!

THE CREW will start another adventure on Wednesday, September 19th for children ages 4-14.  THE CREW will meet on Wednesday afternoons to explore our Christian faith, worship, discipleship, and fellowship.
Children will enjoy music, Bible stories, crafts, and games, in addition to having time to work on homework.  Participants and their families are welcome to join us at 5:45 pm for our Wednesday Night Fellowship Suppers.  FOR MORE INFORMATION PLEASE CONTACT VIRGINIA OR FRAN.
The beginning of a new school year is the perfect time to make a new commitment to participating in Sunday School. Sunday School gives us a unique opportunity to study the Scriptures, discuss our faith and how it applies to our lives today, and develop close relationships with other class members. If you are unsure of which class to join, ask!!  If you are interested in forming a new class, talk to Rev. Mark Johnston.
For our children,  1st grade and younger, Sunday School meets in the Day Care/Nursery room.
Please join us!
CHANCEL CHOIR AND HANDBELLS will resume in September  with the Handbells at 5pm and Chancel Choir at 6pm.  Both rehearsals will be in the choir suite.  We would love to have YOU join our groups!
Solo Fro Gloria!
Margaret