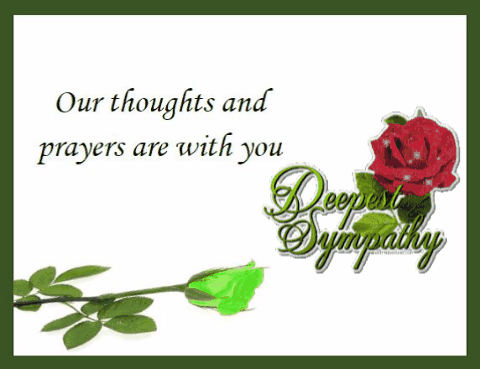 Obituary-Ms. Sara Joye Breeden
Bennettsville
Ms. Sara Joye Breeden passed away Saturday, June 6, 2020 at Morrison Manor in Laurinburg, NC after an illness. She was 86 years old.
Joye was born April 19, 1934 in Bennettsville, SC. She was the oldest daughter of the late Kistler and Sara Townsend Breeden. She was a member of Bennettsville First United Methodist Church, where she previously served on the Alter Guild. She graduated from Bennettsville High School in 1952 and attended Columbia College and the University of South Carolina, where she majored in home economics.
In her youth, she lived for a time in Charleston before returning to Bennettsville for the remainder of her life. She retired from the South Carolina Employment Security Commission in 1993. After retirement, she found her true calling as a sales associate at Rogers Brothers Fabric in Florence, where she could indulge her love of fabric and home decorating. There she was known equally for her interior design advice, her beautiful handmade throw pillows, and her lively personality.
Joye was a talented seamstress and crafter. Many will remember the annual holiday craft shows she hosted at her home in the 1980s. She loved the beach, reading, working crossword puzzles, and cooking. Though she always liked trying new recipes, she was best known for her classic cheese straws, which she baked in great quantities for family and friends at Christmas using an old family recipe.
Most of all, she loved her family. To her niece and nephew, "Joye-Joye" was more than just an aunt. She was a surrogate grandmother, a second mother, and the most fun, supportive aunt imaginable.
She is survived by her sister, Cinda McQueen (Jimmy), her nephew, Jim McQueen (Jen), her niece, Lynn McQueen, and two great-nephews. She also leaves behind many cousins and friends whom, unfortunately, she lost touch within recent years because of her health.
She will always be remembered for the way she was sassy and opinionated, lively and fun, fiercely loyal and completely devoted to those she loved.
A graveside service will be held 11am, Tuesday, June 8, 2020 at McCall Cemetery in Bennettsville.
***Due to COVID-19 and the regulation set forth by the government and CDC we ask that all attendees to please practice the social distancing guidelines. ***