Assisting in Worship This Week (June 24 – June 30)
Altar Guild – Terri O'Tuel, Dexe Bostick
5th Sunday
Ushers – Phil Thomas, Bobby Hamilton, Billy Bundy, John H. Moody
Nursery – Jessica Smith, Ashleigh Kinard
SIZZLIN' SUMMER FUN WITH THE CREW
Assisting in Worship this Week (June 17 – June 23)
Altar Guild – Terri O'Tuel, Dexe Bostick
4th SUNDAY
Ushers – George Brown, Robert Fowler, Hubert Meggs, Dean Moore
Nursery – Jessica Smith, Denise Jones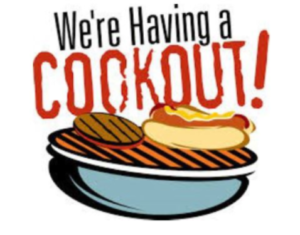 We are excited about our first CREW activity of the summer.  We will have our 2nd Annual Sizzlin' Summer Cookout and game night on Thursday, June 13th from 5:00 pm and 9:00 pm in our Family Life Center (FLC).  We will begin out back with "beat the heat" water fun, so wear your bathing suits.  Be sure to bring a towel and change of clothes.  We will enjoy a cookout supper, then fun and games in the FLC.
Our summer CREW activities are for children age 4 and up.  Visiting friends and grandchildren are welcome to join us!
If you have any questions, or want to volunteer to help, please contact Virginia Fowler or Fran Lewis.
We are looking forward to a fun evening!